Text
Assistant Professor
Contact: 
E-mail: sveinnha (at) hi.is
Telephone: +354 849 0347
Location: 
1. Institute of Physiology, Læknagarður, Vatnsmýrarvegi 16, 101 Reykjavik. 2. Landspitali University Hospital, Dept. of Ophthalmology, Eiriksgötu 37, 101 Reykjavik.
RESEARCH PROFILE - PUBLICATION
(work in progress)
Image
Image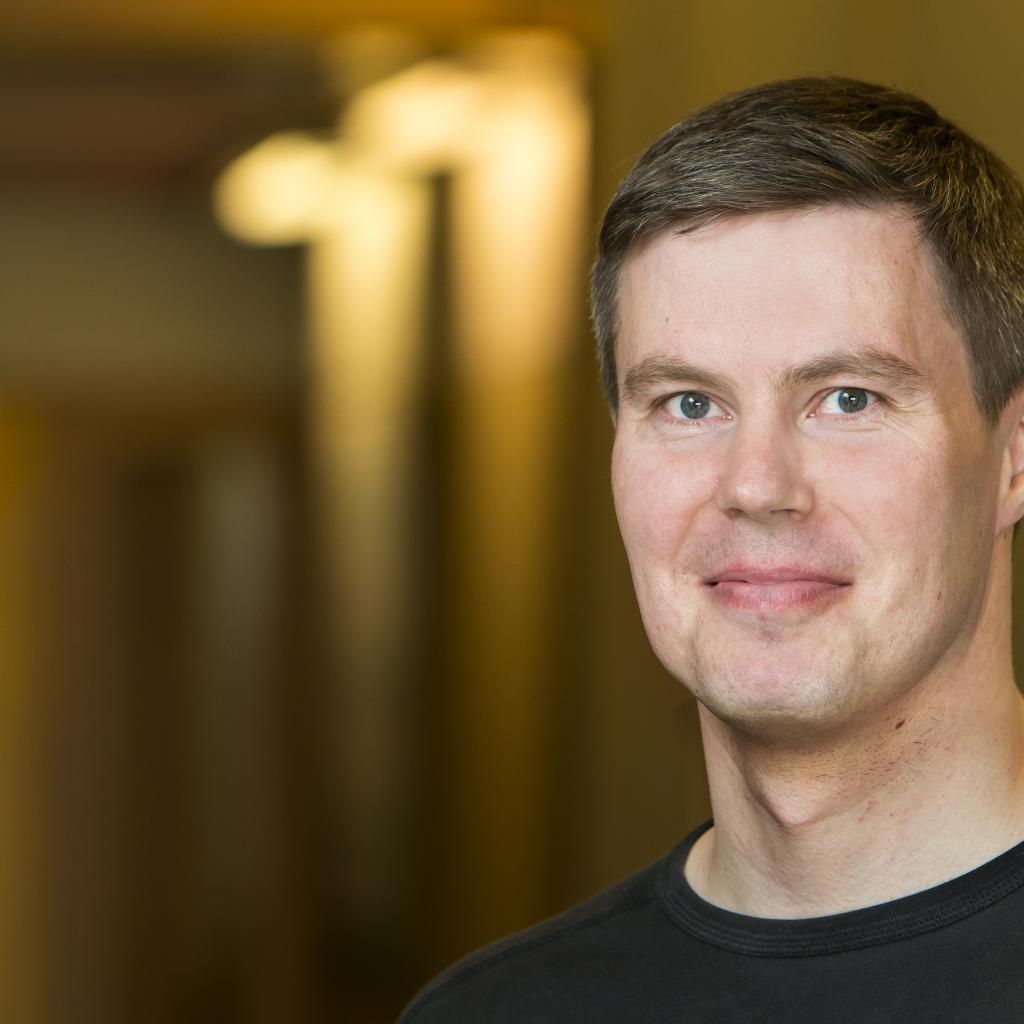 2006 MSc in biomedical sciences, University of Iceland
2012 PhD in biomedical sciences, University of Iceland
2012-16 Post-doctoral researcher, University of Iceland / Landspitali University Hospital
2016- Assistant professor (lektor) at Faculty of Medicine / Institute of Physiology, University of Iceland.
Introduction to retinal oximetry:
The retina is a thin neural tissue that lines the inside of the eye. Photoreceptors in the retina create electrical signals in response to light. A network of various retinal neurons processes the electrical signals and sends them via the optic nerve to the brain. The retina requires large amounts of energy for its function. Blood vessels must, however, be arranged so that they allow sufficient light to pass to the retinal photoreceptors.
Many sight-threatening eye diseases are believed to involve disturbed blood flow and / or oxygenation. These include retinal vessel occlusions, diabetic retinopathy, retinopathy of prematurity and possibly (exudative) age-related macular degeneration and glaucoma. Retinal oxygenation can be measured with oxygen sensitive probes, that can be inserted into the eye and positioned above the retina or even inside different layers of the retina. These invasive techniques have provided wealth of information on retinal oxygenation, mostly through animal studies but also to a limited extent from studies on humans undergoing surgery for advanced eye disease.
Non-invasive methods have also been developed to measure oxygen saturation in retinal blood vessels. This allows safe measurements of the human retina. The method is based on the fact that the colour of blood changes when oxygen saturation changes. Specialised retinal cameras are used to capture images of the retina at two or more wavelengths of light simultaneously. Light absorbance of the blood vessels is measured from the images and this allows estimation of oxygen saturation in the retinal blood vessels.
Current areas of research:
Normal retinal oxygenation. Response to (light) stimuli, differences between retinal areas etc.
Measurements of retinal oxygen saturation in various eye diseases, including diabetic retinopathy, retinal vessel occlusions, age-related macular degeneration, glaucoma and retinitis pigmentosa.
Retinal oximetry in diseases, other than eye diseases. The retina is a part of the central nervous system and measurements of retinal oxygenation may have value in neurological diseases as well as respiratory and cardiovascular diseases.
Ongoing technical development for retinal oximetry. This is in collaboration with the company Oxymap, which originated within the University of Iceland.