Drug discovery and development
Drug discovery and development
Pharmaceutical sciences facilitate the translation of an idea from basic chemistry, through all the steps required to bring a medicine towards a clinically accepted therapeutic, prophylactic or diagnostic agent. 
Text
The Faculty of Pharmaceutical Sciences in collaboration with the Biomedical Centre, has research groups focused on solving different parts of these vital tasks in drug development.
Specifically our groups are focusing on:
Drug discovery
Bioactivity and degradation in in vitro and in situ
ADME (in vivo studies)
Formulation of these new and potential bioactive compounds
Determining the therapeutic action of these new therapeutics.
Various analytical techniques such as LC/MS, NMR, HPLC, Nanoparticle tracking analysis (NTA), to name a few, are used to achieve these goals. 
Image
Image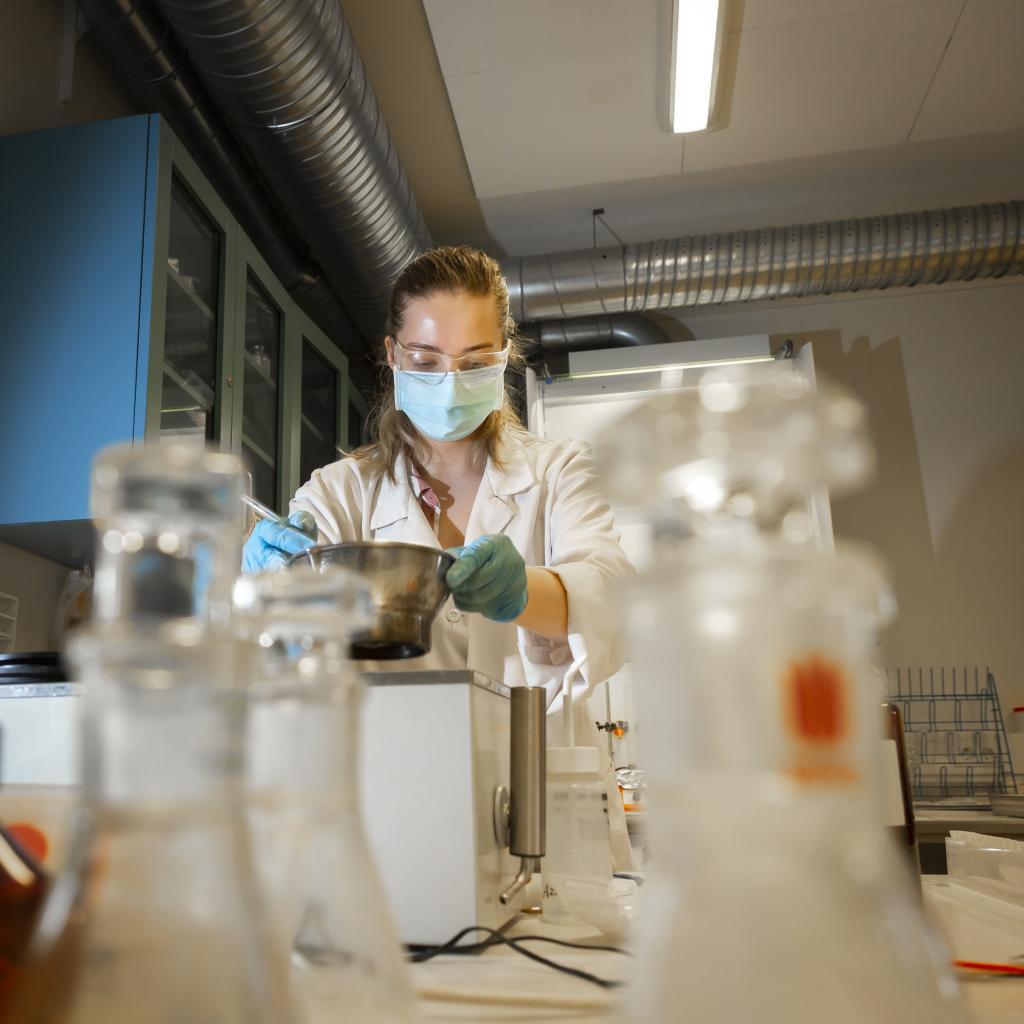 Titill

Importance of Pharmaceutical Sciences
Text
Pharmaceutical sciences focus on multiple fields involving bioactive molecules to treat, prevent or diagnose a specific disease.
The discovery of new bioactive compounds takes place through medicinal chemistry and pharmacognosy followed by bioactivity studies and receptor analysis.  
The design of specific delivery system is imperative for the molecule to reach its site of action in a safe and effective manner is researched.
The in vivo absorption, distribution, metabolism and excretion (ADME) is then determined in  pre-clinical and clinical trials.
All this accumulates to the therapeutic use of the agent in clinical- or outpatient pharmacy. 
See more about research in Pharmaceutical Sciences (Icelandic version here).
Image
Image